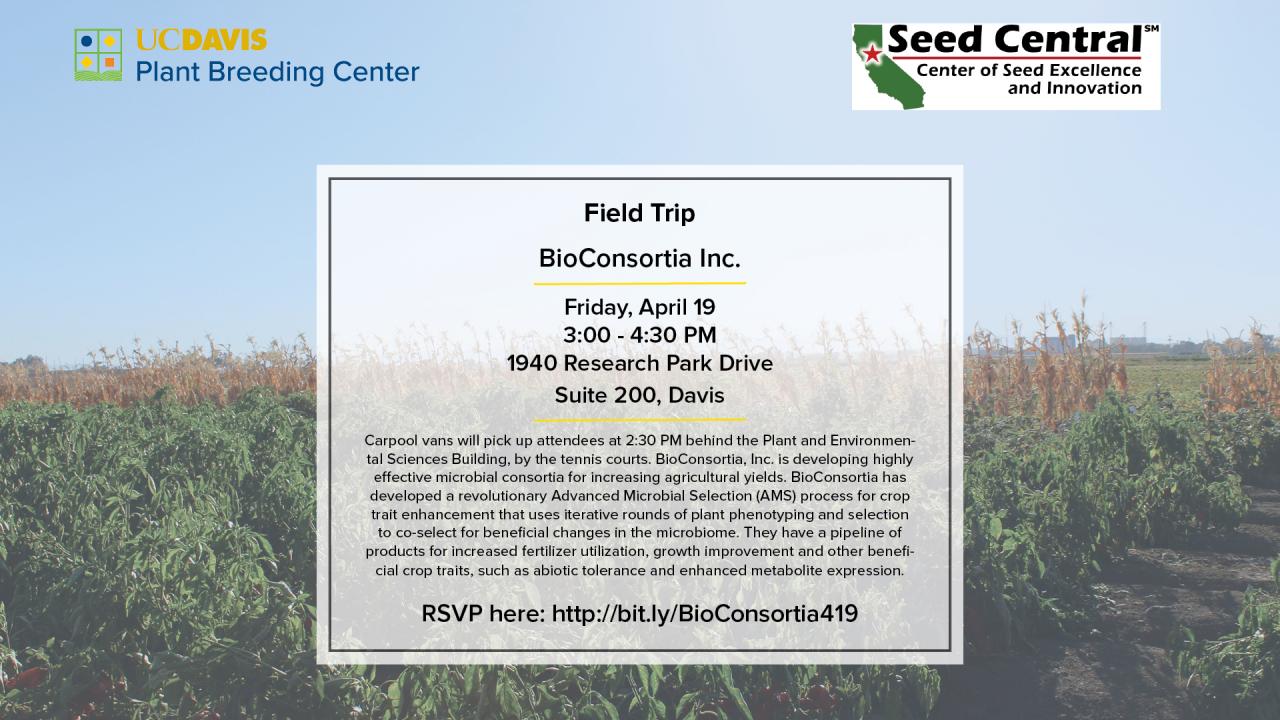 Location
BioConsortia, 1940 Research Park Dr, Davis, CA 95616
RSVP here: http://bit.ly/BioConsortia419
BioConsortia Inc.
Friday, April 19
3:00 - 4:30 PM
1940 Research Park Drive
Suite 200, Davis
Carpool vans will pick up attendees at 2:30 PM behind the Plant and Environmental Sciences Building, by the tennis courts. BioConsortia, Inc. is developing highly
effective microbial consortia for increasing agricultural yields. BioConsortia has developed a revolutionary Advanced Microbial Selection (AMS) process for crop trait enhancement that uses iterative rounds of plant phenotyping and selection to co-select for beneficial changes in the microbiome. They have a pipeline of products for increased fertilizer utilization, growth improvement and other beneficial crop traits, such as abiotic tolerance and enhanced metabolite expression.