Plant Breeding Annual Retreat
2020 Virtual Plant Breeding Retreat
Register here!
The 2020 Virtual Plant Breeding Retreat will be held on Zoom. This year we are having a student-made video contest in three categories: Field Work, Lab Work, and Greenhouse Work. Winners in each category will be awarded a $200 gift card. 
See the draft agenda here. Please note, some things may still change. 
2020 Plant Breeding Annual Retreat Photo Gallery
2019 Plant Breeding Annual Retreat Photo Gallery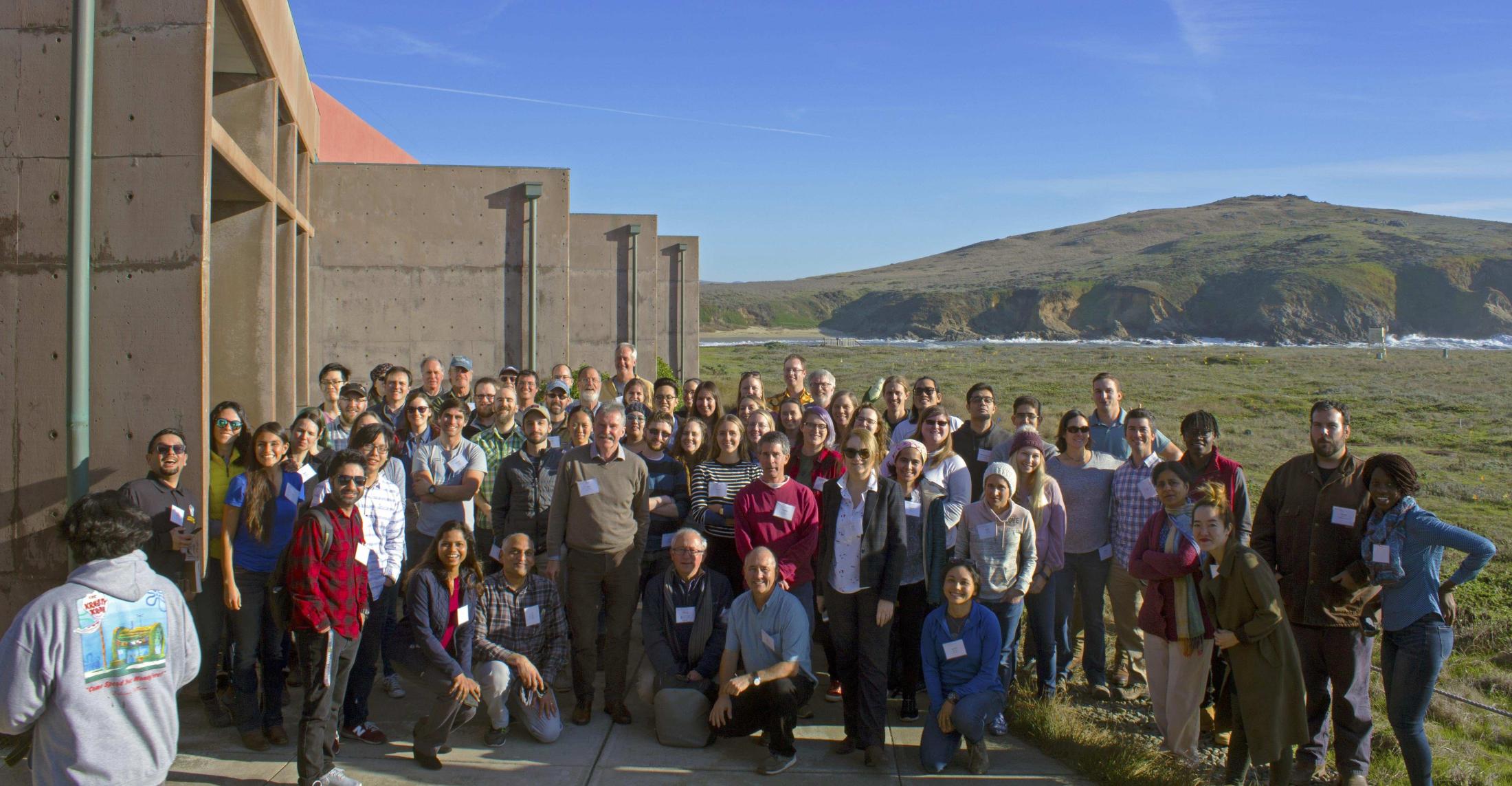 Retreat Evaluation Form:
Fill out the Retreat Evaluation form here.
See the agenda for the 2019 Annual Retreat here.
 
The Plant Breeding Annual Retreat was held on December 16-17, 2019 at the UC Davis Bodega Bay Marine Lab.
Bodega Bay Marine Lab Sitemap and Guidelines
This event was open to the UC-wide plant breeding community, in addition to faculty, researchers, post docs, staff, graduate students, and undergraduate students working in plant breeding in academic institutions across the state of California, as well as USDA-ARS scientists.
2019 Plant Breeding Annual Retreat
Theme: Revolutionary Breeding
Keynote Speakers: Richard Michelmore, UC Davis; Markita Landry, UC Berkeley
December 16-17, 2019
12PM - 12PM
UC Davis Bodega Bay Marine Lab
Poster Competition:
Deadline to register posters: Wednesday, December 11
First Prize: $100 - Mary Madera
Second Prize: $50 - Karl Haro von Mogel
 
 We focused on smaller, minimalist-design posters this year. We want to see how clear, concise, and eye-catching you can be. To see some of the ongoing discussions, click here.
For examples, see:
Derek Crowe's "Butter Poster": https://derekcrowe.net/butterposter
Mike Morrison's "Better Poster": https://osf.io/8ajqs/
Your design doesn't have to meet any of the requirements shown in these examples. As always, communication of your research is top priority. Posters must be 36"x36" or under.
Know Before You Go
Getting There:
All retreat events will take place at the UC Davis Bodega Bay Marine Lab. Address: 2099 Westshore Rd, Bodega Bay, CA 94923. Link to Google Map.
Housing will be available on-site for a small fee. Overnight housing is optional and can be reserved and paid for through the registration survey.
Carpooling:
Please use the Google Doc to coordinate carpooling. If you are able to drive others to the event please consider filling out the form to offer your vehicle as a carpool. If you are in need of a carpool to get to the event, fill out the form to connect with others who are able to drive. Find the Google Doc here: http://bit.ly/carpoolpb