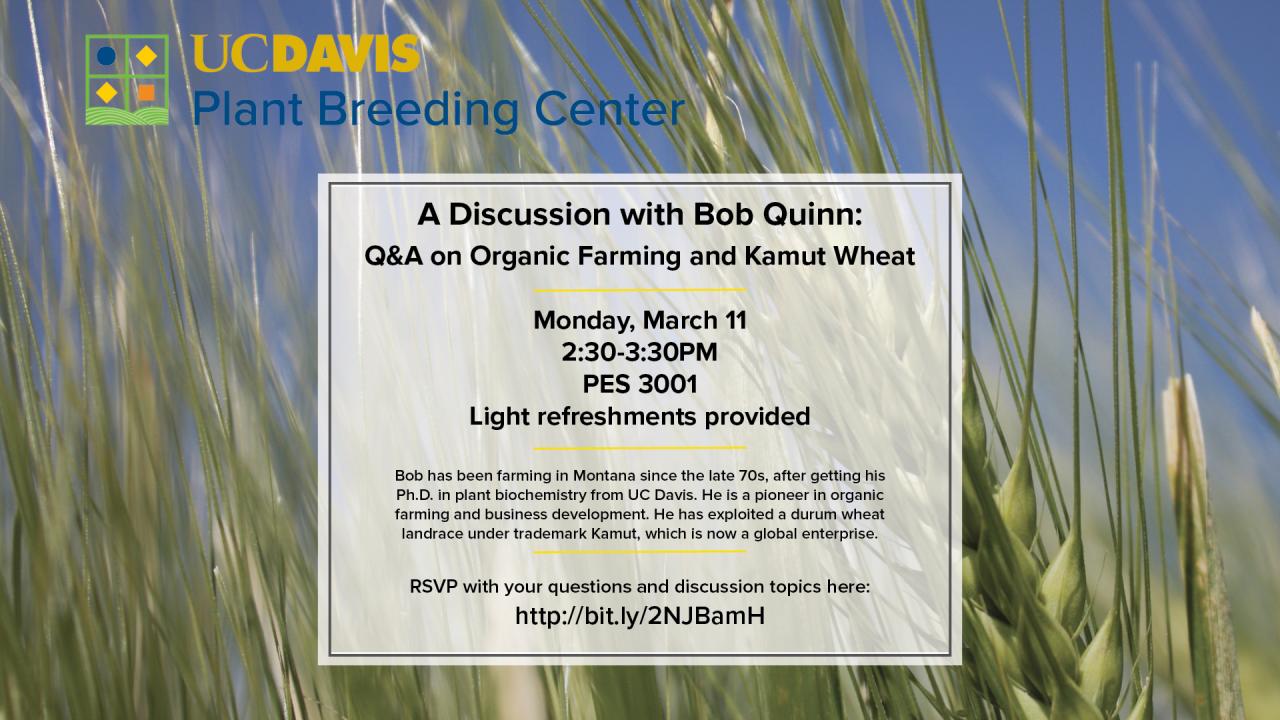 Location
Plant and Environmental Sciences Building Room 3001
Bob Quinn will give a brief introduction to his work and will be answering crowd questions regarding his work on organic farming and Kamut wheat. Register here!
Bob Quinn and Liz Carlisle will be visiting campus for the release of their new book Grain by Grain. Bob has been farming in Montana since the late 70s after getting his Ph.D. in plant biochemistry from UCD. He is a pioneer in organic farming and business development. He has exploited a durum wheat landrace under trademark Kamut. It is now a global enterprise with strong presence in Europe. Last year, he organized the first international symposium on wheat landraces in Italy.
Bob and Liz will be discussing their new book and doing a book signing later in the day at 6:30PM at the Student Farm. Find details on that event here!