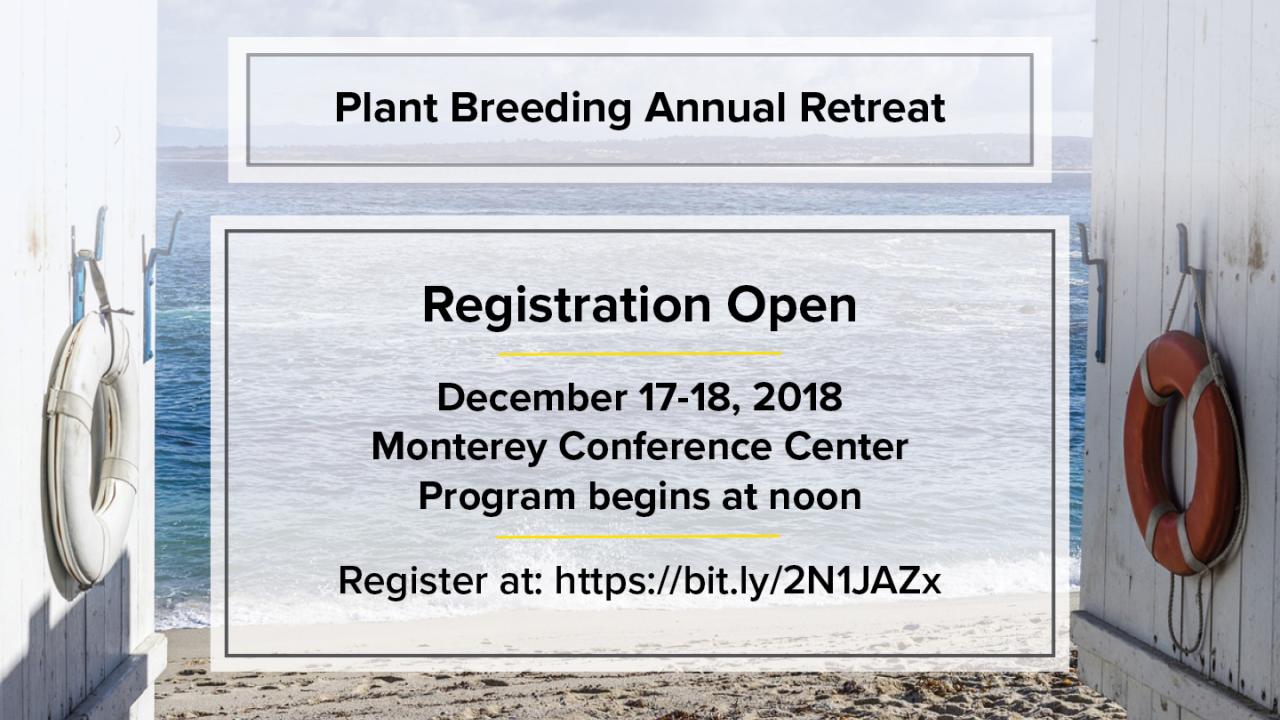 Location
Monterey Conference Center
The second annual Plant Breeding Retreat will be held on December 17-18, 2018 in Monterey, CA. A room block is available at the Monterey Marriott. The retreat will be held at the adjacent Monterey Conference Center.

This event is open to the UC-wide plant breeding community, including faculty, researchers, post docs, staff, and graduate and undergraduate students working in plant breeding across the UC system. 

Registration and Room Reservation Deadline: Monday November 26, 2018

For questions, email Amanda Saichaie at asaichaie@ucdavis.edu. 
Register here: https://bit.ly/2N1JAZx
Reserve a room here: https://bit.ly/2x3qoiT