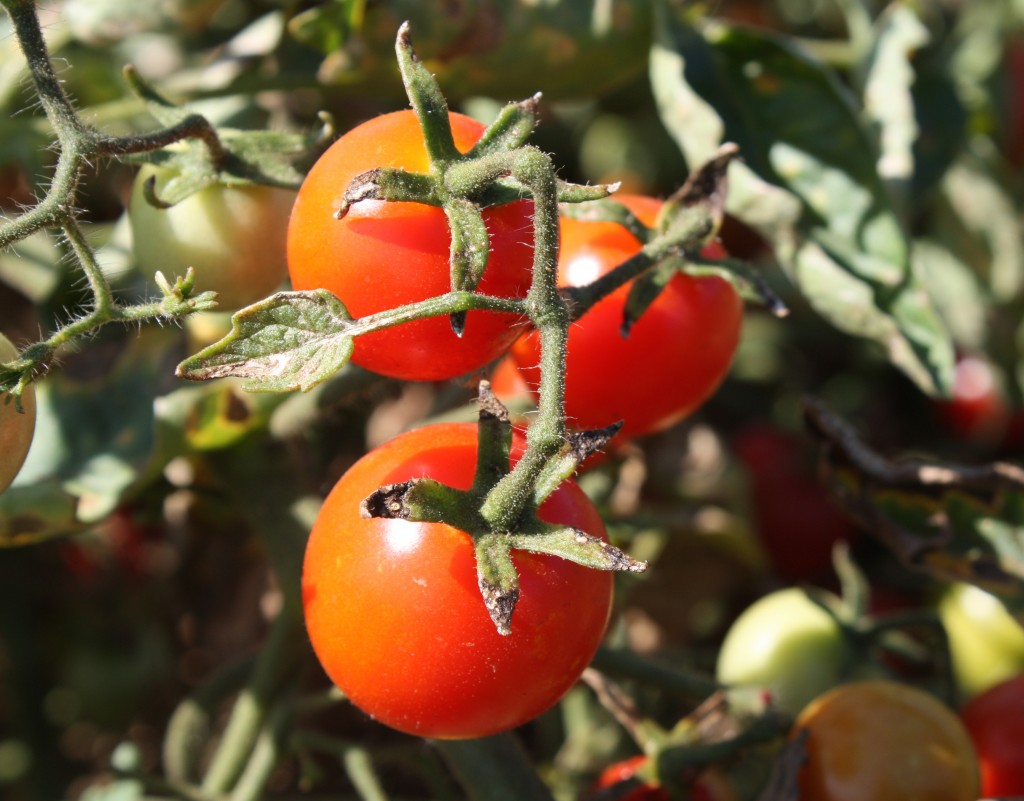 Research adviser: Dina St. Clair
Team Leaders:
Luis Salazar - lasalazar@ucdavis.edu
Tomato One-Pager
Organic growers and seed producers in California have expressed an interest in open pollinated (i.e., inbred) tomato cultivars. At the Organic Breeder Roundtable in February 2015, attended by PI Brummer and co-PI St.Clair, participants indicated a particular need for small-fruited cherry tomatoes with diverse fruit colors, such as yellow, orange, purple, and variegated, to address the needs of their markets and desire of customers. Organic growers and seed producers strongly desire inbred cultivars that can be propagated via self-pollinated seed, which is not possible with F1 hybrid varieties that are produced by large commercial seed companies. Furthermore, commercial F1 hybrid tomato cultivars have not been bred for organic production environments, and some contain transgenes that are not permitted under USDA organic certification rules.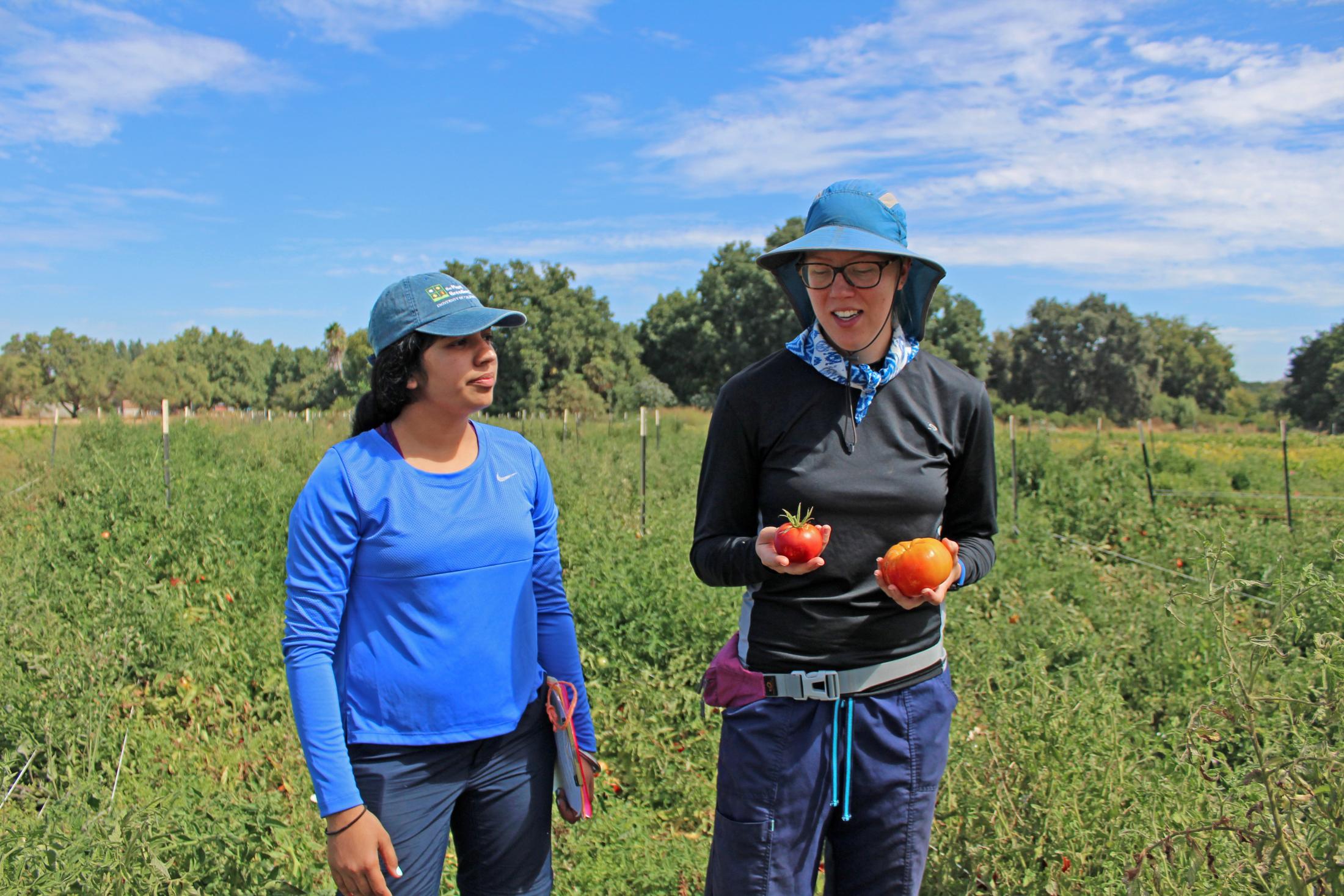 The team's breeding goals are to develop heirloom-like tomato varieties with increased disease resistance, higher yields, and improved fruit quality. We are selecting for excellent flavor, attractive color, shape, and patterning of the fruit, adequate canopy cover to reduce sun scald but still easy to manage via trellising, and high yields. The team is working to develop both inbred lines and hybrid varieties that combine traits associated with heirloom varieties (i.e. outstanding or unique flavor, attractive colors and shapes, etc.) with improved agronomic and horticultural traits, such as higher marketable yield, reduced fruit cracking, disease resistance, and better growth habit, especially for production in the dry heat of California's Central Valley. In 2018, were also planted in replicate and dry farmed in Humboldt County; additional selections were made from that location. Before public release, preferred lines must be field-tested and further inbred. The tomato team is seeking collaborators in multiple locations for further field testing, and hopes to work with growers who might market potential varieties.
Since the beginning of the project, the Tomato Team has evaluated at least 40 diverse cherry-type and small-fruited inbred cultivars from the St.Clair tomato collection in the field at the UC Davis Student Farm. By the F7 generation, each family (inbred line) will be predominantly homozygous. The most promising inbred lines that may be acceptable as inbred cultivars will be evaluated in growers' fields. Lines chosen as potential inbred cultivars will be re-tested in multi-location trials with growers and seed producers, and seed increased for public distribution.