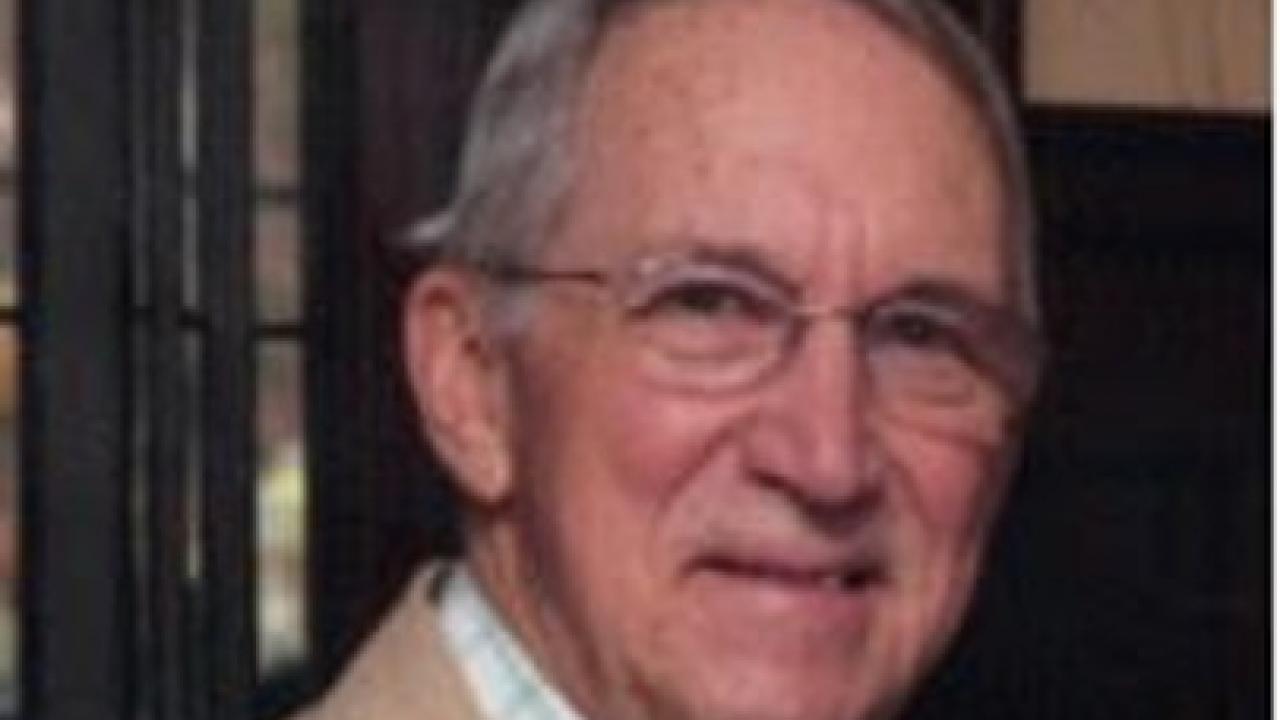 From the National Association of Plant Breeders Press Release:
The 2020 recipient of the National Association of Plant Breeders (NAPB) Lifetime Achievement Award, given for distinguished long-term service to the plant breeding discipline through research, teaching, outreach, and leadership, is Dr. Fredrick A. Bliss, Professor Emeritus, Department of Plant Sciences, UC-Davis and retired from Seminis Vegetable Seeds. As his nomination letter concisely summarized:  "It is one thing for a person to have worked in such a diversity of areas, but it is entirely unexpected for one person to make so many meaningful and lasting contributions across such diverse areas."
Dr. Bliss received the B.S. degree from the University of Nebraska and Ph.D. degree from University of Wisconsin-Madison, joining the Department of Horticulture faculty at UW-Madison in 1966. In addition to teaching, public service and breeding self-pollinated vegetables, he worked as part of a UW-USAID Team building the new University of Ife in Nigeria. Subsequently he engaged in research and development projects globally, including consulting work in Nigeria, Somalia, Honduras and Brazil. In 1988, he left Wisconsin to join the UC-Davis faculty as Professor and Lester Endowed Chair in the Pomology Department, where he taught and mentored graduate students along with research on genetic improvement of fruit crops, including kiwifruit, apricot and Prunus rootstocks.  He served as Department Chair (1991-1994) and Chair of the Plant Biology Graduate Group (1990-1992) and on numerous departmental and state-wide committees, while continuing international work.
Describing Dr. Bliss's lifelong commitment to international collaborative activities, a Brazilian colleague and former graduate student noted: "I have no doubt that Fred Bliss is one of the most outstanding plant breeders the world has seen. This award recognizes his competence and also sends a message to many like myself who had the chance to get to know him – life can be beautiful for people who are able to put together both soft and hard skills in benefit of humanity."
At UW-Madison and UC-Davis Bliss was active in classroom instruction and was major professor for 33 Ph.D. and M.S. students and nine postdocs from the U.S. and 11 other countries. Over his career he led breeding programs for cowpea, common bean, tomato, stone fruits and tree fruit rootstocks. He is author or co-author of more than 100 journal articles and twenty book chapters and review articles.  Topics include: Breeding dry and snap beans for disease resistance, enhanced seed protein and increased nitrogen fixation; domestication and evolution of common bean; molecular genetic maps for Prunus (stone fruits); breeding improved rootstocks for peach and sweet cherry; and education of plant breeding students. He and colleagues released bean germplasm, a cultivar with enhanced nitrogen fixation, four patented peach rootstock cultivars and he recently released two named apricots. As one colleague observed: "I would refer to Dr. Bliss as the plant breeder's plant breeder in that he always brought new ideas and approaches to old problems and encouraged innovative and broad thinking among his students."
Dr. Bliss began the third phase of his professional career in 1998, when he joined Seminis Vegetable Seeds as Director of Worldwide Breeding responsible for leading 115 vegetable breeders. He also held Senior Director positions including R&D Strategic Support; R&D Special Projects & Commercial Research Coordinator and a member of the Strategic Planning committee before retiring in early 2010, although he continued consulting work for the Washington Tree Fruit Research Commission, several companies and professional advisory panels. He was a member of the Scientific Advisory Panel for the RosBREED2 program, of the Scientific and Management Advisory Committee for the Integrated Breeding Platform and a consultant with FAO on the Global Initiative for Plant Breeding. 
In addition to such activities, Dr. Bliss completed a comprehensive survey on preparation of future plant breeders, which led to a course he co-taught at UC-Davis on Plant Breeding Program Management. The impact of such work is still evident, as one colleague observed: "Fred developed a team for a national study of plant breeding education. This effort was widely successful and, I maintain, was a major contributor to the resurgence of professional plant breeding on a global scale, including the formation of the National Association of Plant Breeders."
Among others, Fred received the ASSINSEL Award for "outstanding work in the field of plant genetics and plant breeding" in 1986 and Honor Horticulturist 2010 at the International Horticulture Congress. In addition to the NAPB, he is a member and Fellow of the Crop Science Society of America, American Association Advancement of Science and American Society for Horticultural Science, where he was President, 1998-99. Regarding the NAPB Lifetime Achievement Award, another colleague observed: "This award recognizes Fred's leadership and advocacy for public plant breeding. His deep experience in academia and industry, along with his perceptiveness, intelligence, and passion for public planting breeding were critical in the work he did in organizing conferences and developing surveys and white papers on the dire straits of public breeding education. He then actively advocated for solutions, including formation of the NAPB."
Finally, another colleague offered this assessment of Dr. Bliss' character: "There is a magic about Fred, somewhat like the magic of plant breeding. Friendly, intriguing, exciting, inspiring, peaceful, satisfying, all describe interactions with Fred. How is that like plant breeding? Time spent with Fred is much like leaving a seedling field after making some very nice selections, knowing the world, and one's self, is better off than before you saw him or arrived at the seedling field."