SCOPE
 
The Student Collaborative Organic Plant Breeding Education (SCOPE) project is a student-led collaborative of faculty and student plant breeders working with local organic growers on improving crop varieties for organic farming systems in California, especially Northern California where UC Davis is located. The organic plant breeding project was developed in direct response to California's organic growers, who have reported a scarcity of seeds for cultivars that meet the needs of organic farming. Using traditional, field-based plant breeding methods, new varieties of tomatoes, jalapeño peppers, bell peppers, common bean, lima bean, wheat, and zinnias are being developed on certified organic land at The Student Farm at UC Davis. Additional trials are held at Cal Poly Pomona to breed for the hotter, drier conditions of Southern California. The breeding objectives of these projects were selected based on input from local organic farmers as well as input from our collaborators, such as the Organic Seed Alliance. In addition to the breeding projects, the students participate in seminars focused around how to conduct outreach activities, organic farming methods, and project management. They also host Field Days to showcase their work to a broader audience.
Active Learning
Public Outreach
At field days, growers and those interested in SCOPE's research learn more about the projects. SCOPE makes regular presentations at the Dry Bean Field Day, Small Grains Field Day, and SCOPE's own Organic Breeding Field Day.See SCOPE's pepper team lead presenting at SCOPE's field day in 2019 above.
Student Outreach
 
To engage current students at UC Davis, staff work with both undergrads and grad students on different aspects of plant breeding. Students from different backgrounds and levels attend the SCOPE seminar on a semi-weekly basis. 
The SCOPE Project offers internship credits for undergraduate students and volunteer opportunities for graduate students. To join the project, fill out the Student Farm volunteer interest form or contact Antonia Palkovic explaining why you would like to join the project and a list of teams you would be interested in joining.
 
Collaborator Outreach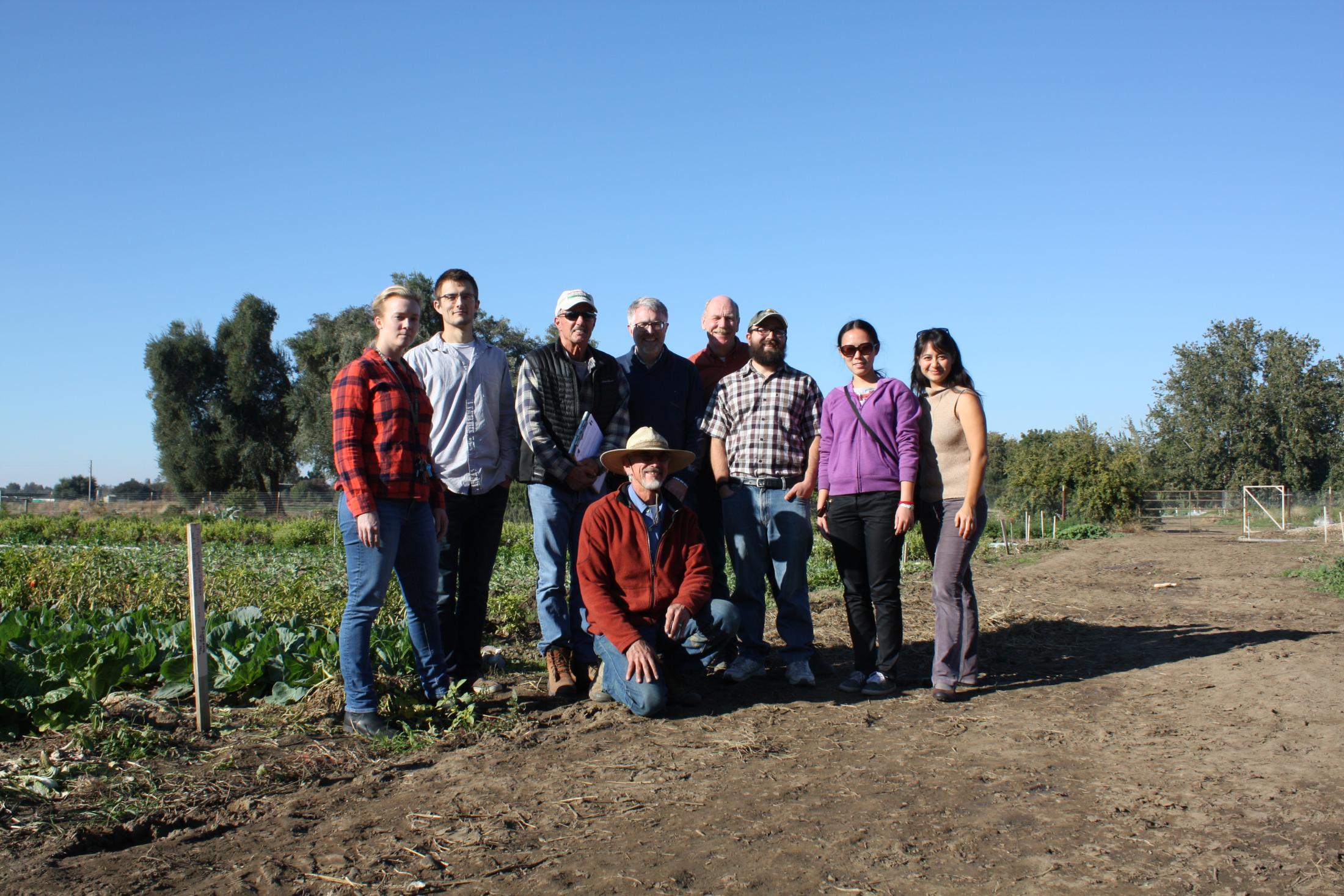 Several local growers have been involved in the direction of SCOPE. Initially, a survey of local growers influenced the breeding objectives of the tomato, pepper, and zinnia projects. Growers across the state also participate in selection and trialing of SCOPE lines.
The SCOPE Project offers internship credits for undergraduate students. To join the project, contact Antonia Palkovic with a list of teams you would be interested in joining.